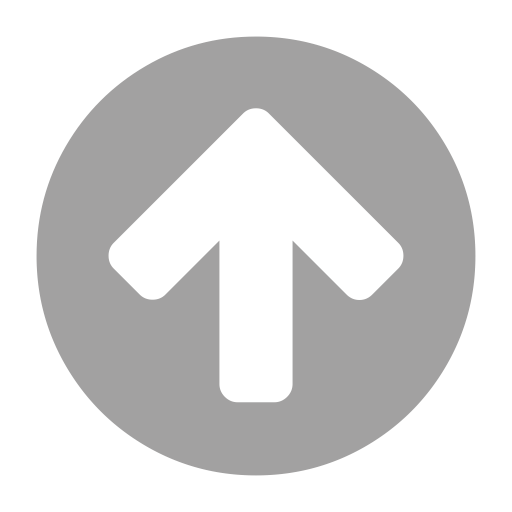 Top
2010 ~ 2014 Reference
2014
.Net
_Samsung Electro-Mechanics - Samsung Electronics MLCC ETL
.Net
_SungKyunKwan University - Academic commissioned research contract (e-Feed)
.Net
_VSystems - OMS project (Samsung Electronics WDC maintenance support)
.Net
_Lotte Shopping - Customer appreciation system rebuild
.Net
_Samsung Electro-Mechanics - TSM Rule development
.Net
_Smartro - Smartro computing system build
.Net
_Samsung Electro-Mechanics - MES of CDS team operation
.Net
_Samsung Electro-Mechanics - TSM MES build
.Net
_Samsung Electro-Mechanics - SPC upward leveling
.Net
_SaRang Church - 2014. SIMS maintenance
.Net
_Samsung Electro-Mechanics - 2014. e-Feed system operation & maintenance
2014
BI
_Smartro - MIS system operation & maintenance
BI
_Smartro - MIS system operation & maintenance
BI
_DeloitteAnjin - Emart SSG.COM ETL
BI
_LG Electronics - CUBE development corresponding to Integrated GSCP of GDMi system
BI
Samsung - OMS system building
BI
_Smartro - MIS system operation & maintenance
2014
Seminar
_MS BI CIE (simulation center) Seminar, 3 times/ mont
Introduction to analyzing methods using Office-based Power BI (Excel, PowerPoint, Powerview)
Seminar
_Quick BI Seminar, 1 time/ mont
1-day practical training for introducing to analyzing methods using Powerpivot and Powerview and using personal data
2013
.Net
_Samsung Electro-Mechanics - [SCM] MES implementation for production indication
.Net
_Samsung Electro-Mechanics - Web UI S/W building for CDS cellular production
.Net
_Samsung Electro-Mechanics - BGA upward leveling task (SPC)
.Net
_Woori FIS - Wooribank computing service development & operation
.Net
_Samsung Electro-Mechanics - YMS system BGA upward leveling development
.Net
_Samsung Electro-Mechanics - Goshin Cooperation ISM MES
.Net
_Samsung Electro-Mechanics - Donggwan Cooperation HDD QPM system building
.Net
_Asan Medical Center - Asan Medical Center CDW building
.Net
_SaRang Church - 2013. SIMS maintenance
.Net
_Samsung Electro-Mechanics - OMS Thailand Cooperation HDD SEMKORAT MES build
.Net
_Samsung Electro-Mechanics - OMS Suwon Lens internalization line MES build
.Net
_Samsung Electro-Mechanics - eFeed system operation, acceleration, and maintenance
2013
BI
Samsung - Watchdog statistics system build
BI
_LG Electronics - CUBE development corresponding to Integrated GSCP of GDMi system
BI
_Emart - S.com analysis system build
BI
_Samsung Electro-Mechanics - YMS system maintenance
BI
_LG Electronics - CUBE development - Requests for GDMi 2Q
BI
_LG Electronics - Report building - LG Electronics sales cooperation S&OP automation
BI
_KT - K-MEG ARMS development
BI
_KS-Net - Data warehouse appliance product supply
BI
_Asan Medical Center - Seoul Asan Medical Center CDW build
BI
_LG Display - LGD EDW report renewal - DB conversion
BI
_LG Electronics - LG Electronics 2013 movement scheduling by accounts
BI
_Smartro - Additional contract following MIS building & H/W and S/W supply contract
BI
_Heungkuk Fire&Marine Insurance - BI system linking to the next generation & 1st acceleration
BI
_Smartro - MIS system operation & maintenance
2013
Seminar
_SQLian Seminar - Polybase for linking to Hadoop
Integrated queries and analysis of data stored in Hadoop HDFS and SQL PDW
Seminar
_HP Solution Seminar - Data visualization through big data platfor
Checking big data platform from a BI solution point and introduction to big data analysis using MS BI solution
Seminar
_Big Data Community Workshop - SQL on Hadoop
Present condition and technical trend of SQL on Hadoop
Seminar
_MS BI CIE(simulation center) Seminar, 3 times/ mont
Introduction of analyzing methods using Office-based Power BI (Excel, PowerPoint, Powerview)
Seminar
_Quick BI Seminar, 1 time/ mont
1-day practical training for introducing to analyzing methods using Powerpivot and Powerview and using personal data
2012
.Net
_Samsung Electro-Mechanics - Goshin ISM MES system build
.Net
_Samsung Electro-Mechanics - HDD MES system build
.Net
_Samsung Electro-Mechanics - BGA acceleration system build
.Net
_Samsung Electro-Mechanics - e-Feed system build
.Net
_Samsung Electro-Mechanics - Busan thin plate official line system build
.Net
_Samsung Electro-Mechanics - Wireless charger & ESL MES building of CDS team Thailand cooperation
.Net
_Samsung Electro-Mechanics - Chinese MVA & LED lighting line MES building of CDS team
.Net
_Samsung Electro-Mechanics - Wireless adaptor automation line MES build
.Net
_SaRang Church - Integration system build
.Net
_Lotte Data Comunication - Audience forecast system of cinema build
.Net
_LG Electronics - Audience forecast system of cinema build
.Net
_Amkor Technology Korea - RFID bundle assignment automation buil
2012
BI
_Samsung Electro-Mechanics - Goshin ISM MES system build
BI
_Samsung Electro-Mechanics - HDD MES system build
BI
_Samsung Electro-Mechanics - BGA acceleration system build
BI
_Samsung Electro-Mechanics - Busan thin plate common line system build
BI
_Yonsei University Health System - CDR(Clinical Data Repository) maintenance
BI
_LG Electronics - Audience forecast system of cinema build
BI
_Smartro - Management information system build
BI
_Samyang - EIS system rebuild
BI
_KRIHS - Mining application consulting
BI
_UBcare - Mining application consulting
BI
_S-oil - S-Oil CEO Dashbaord system build
2012
Seminar
_SQL Unplugged 201
Introduction to optimizing plans and tips for big data through examples using SSAS multiple DB in the OLTP area and applied examples for mass data writing and real-time supporting
Seminar
_SQL Unplugged 201
Introduction to the analysis utilizing method by SSAS' new functions, tabular mode and power view.
Introduction to the easy and rapid implementation using the tabular mode's intuitive interface and useful analysis and report writing through the power view's various functions.
Seminar
_SQL Unplugged 201
StreamInsight accepts data flow in manufacturing, financial trading, and web and it is also a real-time monitoring engine for data events, exceptions, patterns, and trends. This seminar explains platform architecture and application component about the StreamInsight.
Demonstration of CEP application developed with .NET interface and LINQ and introduction to the StreamInsight's use by industries.
Seminar
_Big Data communit
HOverall introduction to Hive
2011
.Net
_Woori FIS - Woori bank account system BP engine rebuild
.Net
_Samsung Techwin - SMT operation solution
.Net
_SaRang Church - Ministry S/W integrated analysis & maintenance (SaRang church)
.Net
_SaRang Church - Ministry S/W integrated analysis & maintenance (Isac Plus)
.Net
_Woori Card - SIS SIM card system
.Net
_LG Electronics - GDMI/ C-PSI system build
.Net
_LG Electronics - CPFR system building
.Net
_Samsung Electro-Mechanics - Dongguan CDS system build
.Net
_Samsung Electro-Mechanics - Thailand CDS system build
.Net
_Samsung Electro-Mechanics - Binhai MLCC system build
2011
BI
_Yonsei University Health System - CDR(Clinical Data Repository) maintenance
BI
_Heungkuk Fire&Marine Insurance - BI system build
BI
_LG Electronics - GDMI/ C-PSI system build
BI
_LG Electronics - CPFR system build
BI
_Samsung Electro-Mechanics - Dongguan CDS system build
BI
_Samsung Electro-Mechanics - Thailand CDS system build
BI
_Samsung Electro-Mechanics - Binhai MLCC system build
2010
.Net
_Woori FIS - Repair & maintenance of Win CMS development framework
.Net
_Samsung Electro-Mechanics - Y-CUBY acceleration
.Net
_Daul Soft - Additional application development of Korea cyber university education information system
.Net
_NTREEV Soft - Development resources contract for Samkukji operating tool
.Net
_Lotte Data Comunication - Lotte cinema data system build
.Net
_Hyundai Engineering - Engineering design technology development
.Net
_LG Electronics - GDMI system building
.Net
_LG Electronics - LCD TV long & mid term demanding forecasting system
.Net
_Samsung Electro-Mechanics - LCR MES maintenance
.Net
_SaRang Church - Modification of Served Face
.Net
_SaRang Church - Modification of Served Face (Isac Plus)
.Net
_NTREEV Soft - Publishing & web development resources contract
.Net
_EEC Data Communication - Befly system performance enhancement
.Net
_SaRang Church - 3rd improvement of ministry software
.Net
_SaRang Church - 3rd improvement of ministry software (Isac Plus)
.Net
_Samsung Electro-Mechanics - Samsung Electro-Mechanics Dongguan cooperate HDD MES system development/ operation services
.Net
_SaRang Church - Book lover member management system development
.Net
_Samsung Electro-Mechanics - HDI Y-Cuby system
.Net
_Samsung Electro-Mechanics - Y-CUBY acceleration
.Net
_Samsung Electro-Mechanics - HDI WORKPLACE
.Net
_Samsung Electro-Mechanics - FCB Work Place System
2010
BI
_Samyangsa - GAINS system rebuild
BI
_NTREEV Soft - Game analyzing system building
BI
_Yonsei University Health System - CDR(Clinical Data Repository) maintenance
BI
_Samsung Electro-Mechanics - Y-CUBY acceleration
BI
_Lotte Data Comunication - Lotte cinema data system build
BI
_LG Electronics - GDMI system build
BI
_LG Electronics - LCD TV long & mid term demanding forecasting system
BI
_NTREEV Soft - NTREEV game analyzing system build
BI
_Samsung Electro-Mechanics - Samsung Electro-Mechanics Dongguan cooperate HDD MES system development/ operation services
BI
_Samsung Electro-Mechanics - HDI Y-Cuby system
BI
_Samsung Electro-Mechanics - Y-CUBY acceleration
BI
_Samsung Electro-Mechanics - HDI WORKPLACE
BI
_Samsung Electro-Mechanics - FCB Work Place System