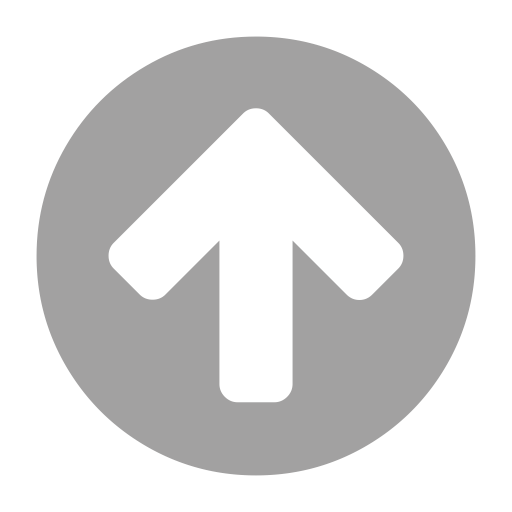 Top
UDAS
Big Data-based "Integrated Data Analysis Suite"
---
UDAS is a Big Data-based "Unified Data Analysis Suite" program in a cloud environment. This is a integrated data analysis tool for data collection, purification, statistical analysis and visualization, you can reduce of analysis time and reuse through Data cleansing process designer and provide analysis environment for common users as well as business experts.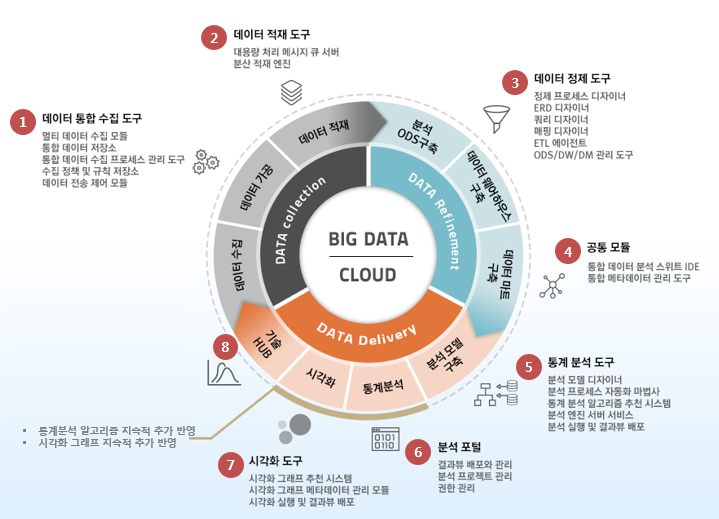 UDAS Architecture
1. Cleansing Process
---
Cleansing Process
Manage and reuse process of transforming original data into data that can be analyzed. Reduce data cleaning costs and by more than 50% and cleanse data through reverse / forward engineering with data modeling tools.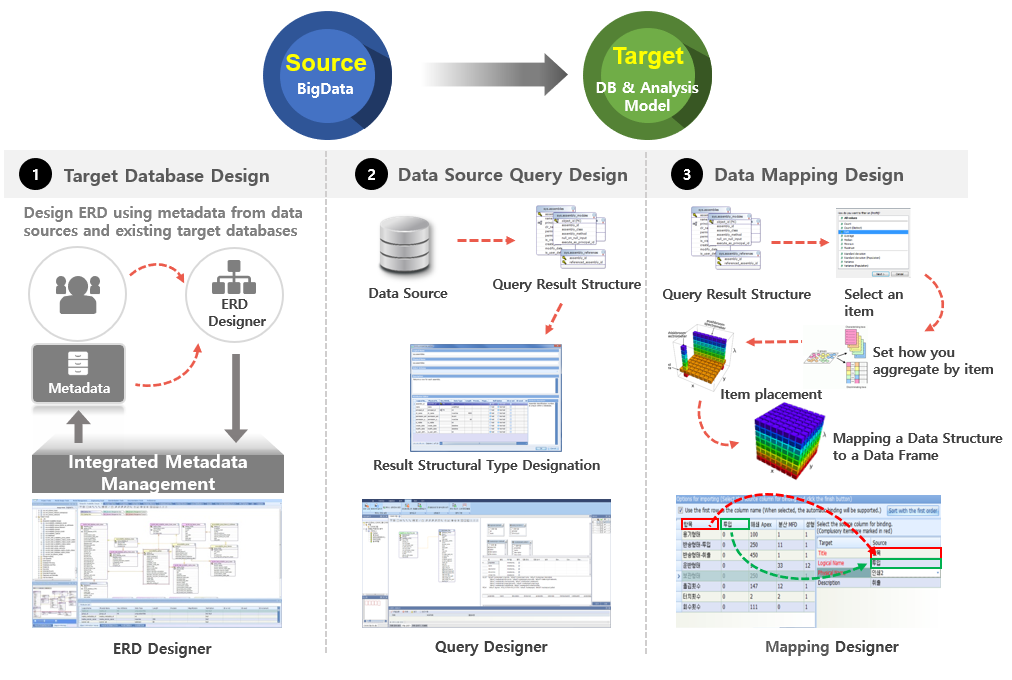 Cleansing Process - ETL
The ETL acts based on the mapping metadata information, and the query results are loaded into the target database based on the metadata. Users execute the load immediately in the query designer. Through the ETL batch agents also operate in accordance with the mapping metadata information to run and the schedule set by the administrator and the operation log information as part of the record, fault management, the entire analysis process.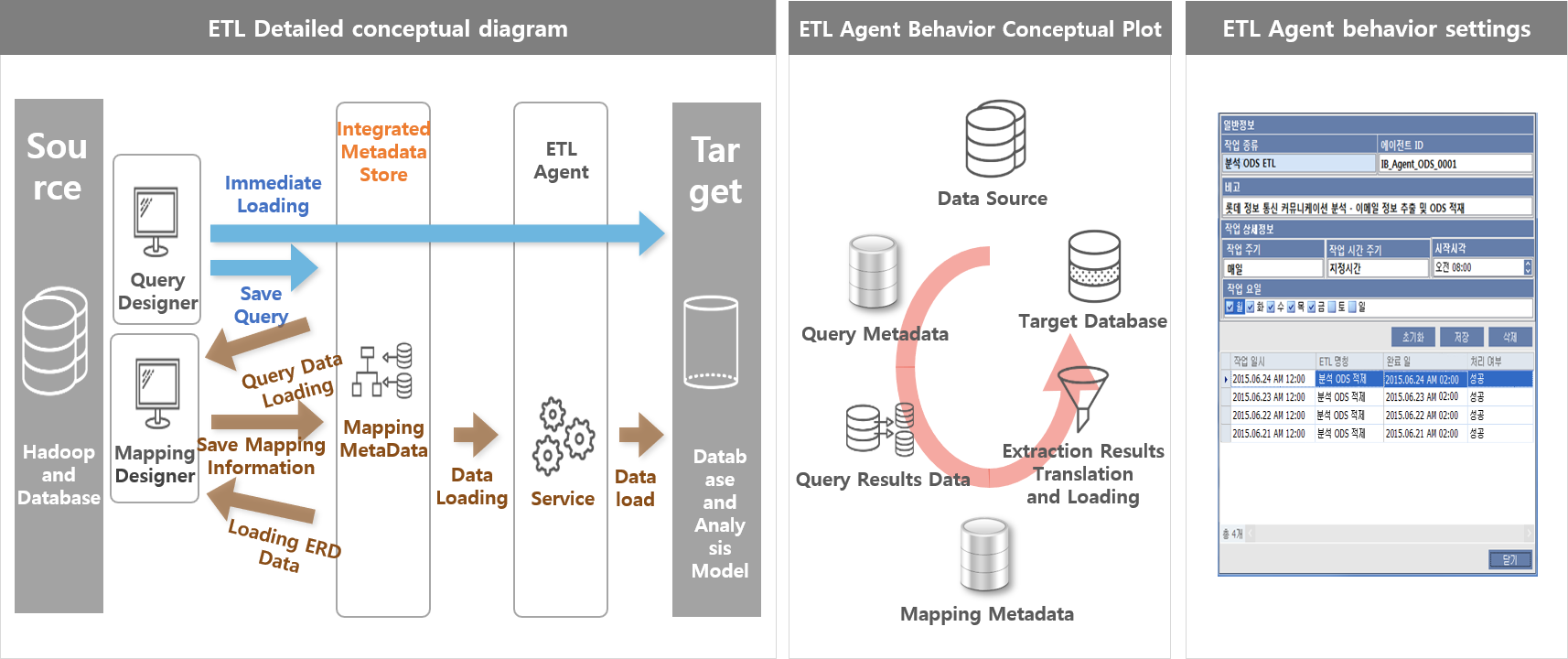 2. Analysis Process
---
Analysis Process
Analysis templates enable the recycling of big data analysis processes, database, query, mapping and analysis model metadata, and big data analysis services.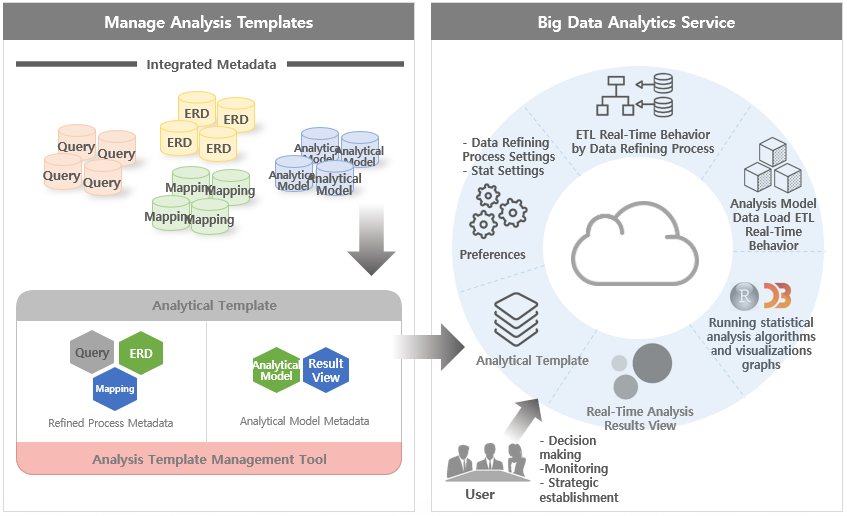 Analysis Process - Engine Server Service
When the analysis is executed, it can be processed by the Analysis Engine Server service if it cannot be processed by the personal PC according to the configured data size and analysis type of the analysis model.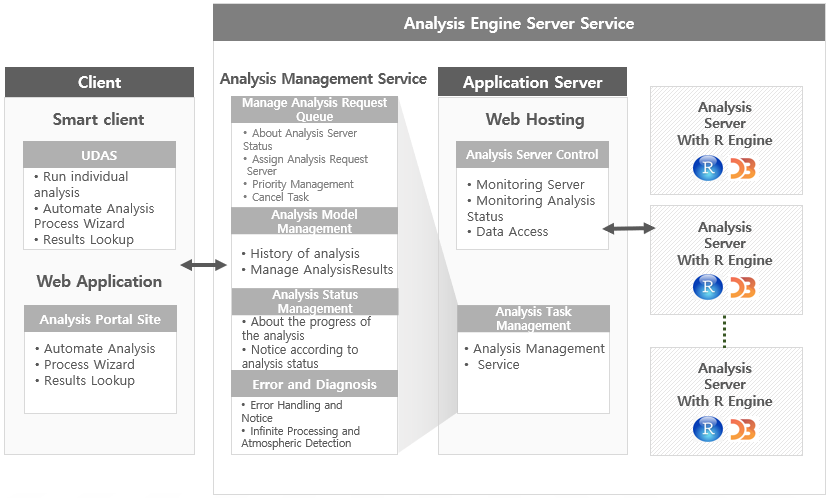 3. Visualization Process
---
Visualization Process It releases at analysis portal to visualization process statistical analysis and visualization result views to share with users.