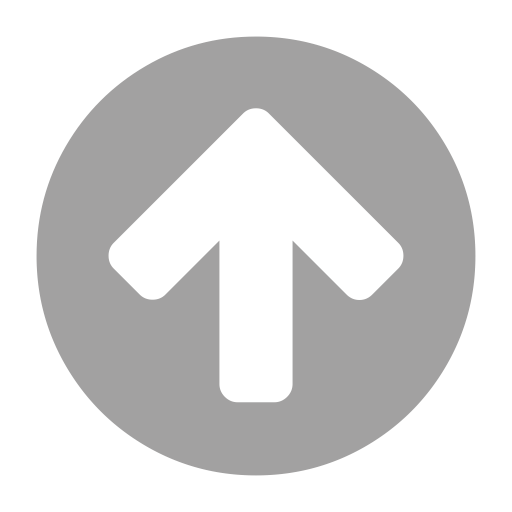 Top
Analytic Step View(ASV)
1. End user-side data analyzing tool
---
Analytic Step View(ASV) is a tool which enables data analysis through the end user's intuitive choice. Using ASV, a company's accumulated database can be processed through user-side selecting, filtering, and joining.
Comfortable UI for user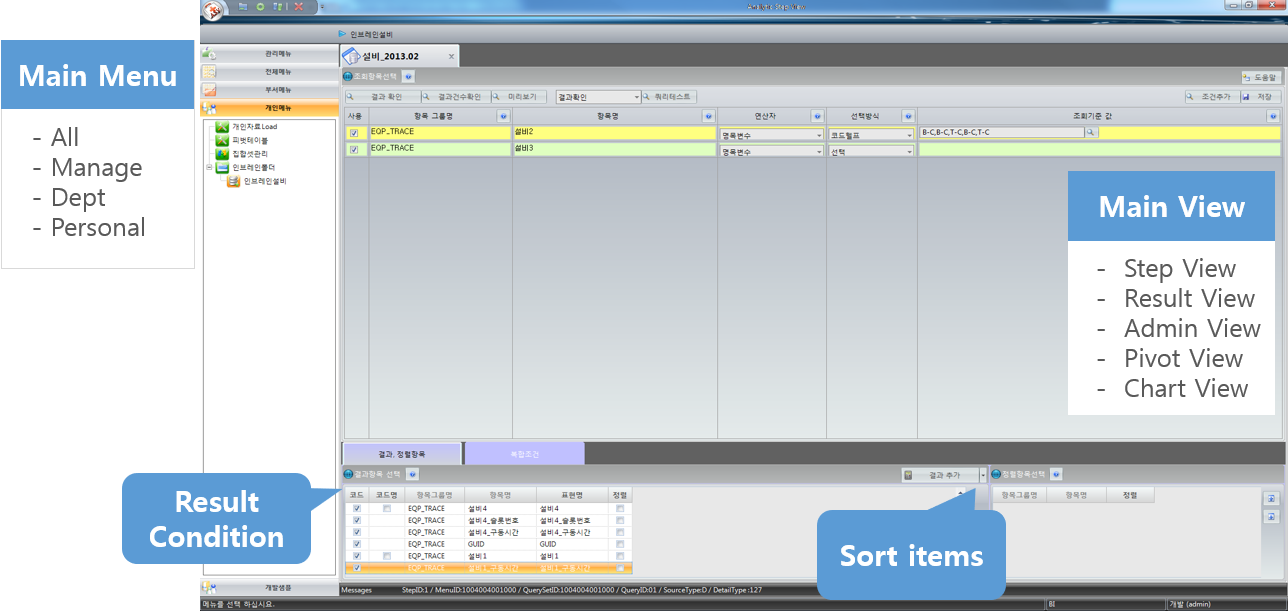 Result comes immediately
Intuitivly, user can create and process the information with step-by-step. Users can see the result of selection, filtering, joining, and sorting right away.

The output can be converted into an excel file and edited later on.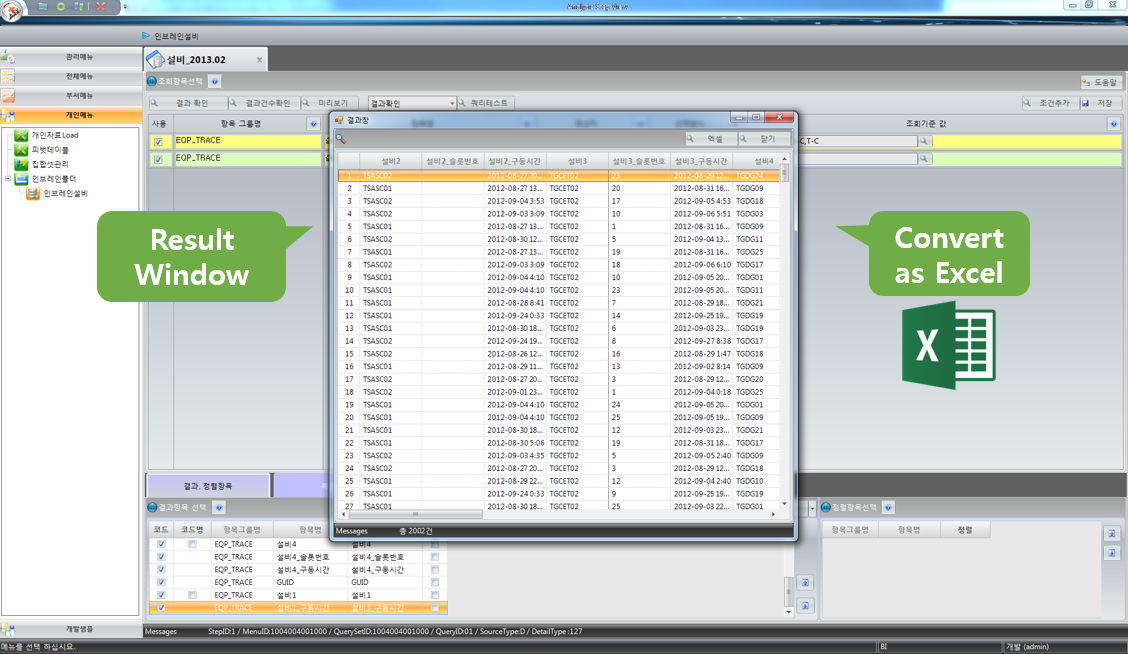 2. Various functions for analyzing information
---
Easy access through selecting data in each step

Wizard-type selection (Step View)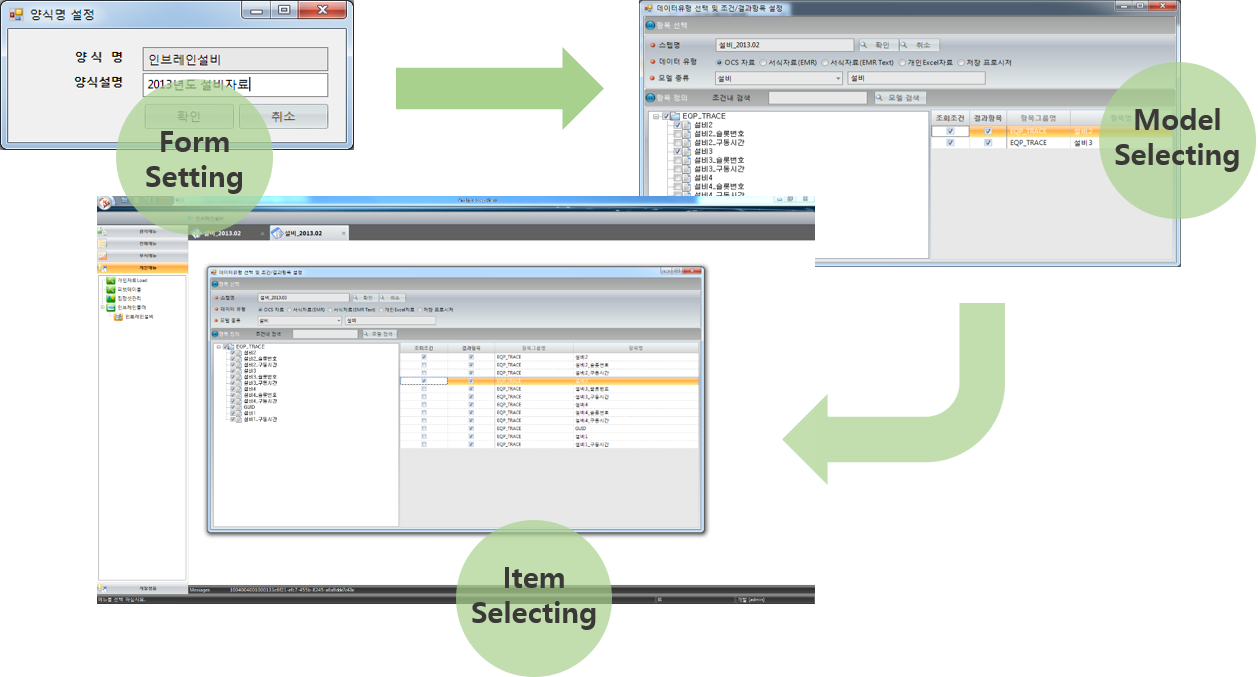 Multi-model selection, item filtering

Filtering data considering user convenience.

√ Various conditional operation
√ Handling selected method

Processing by data joining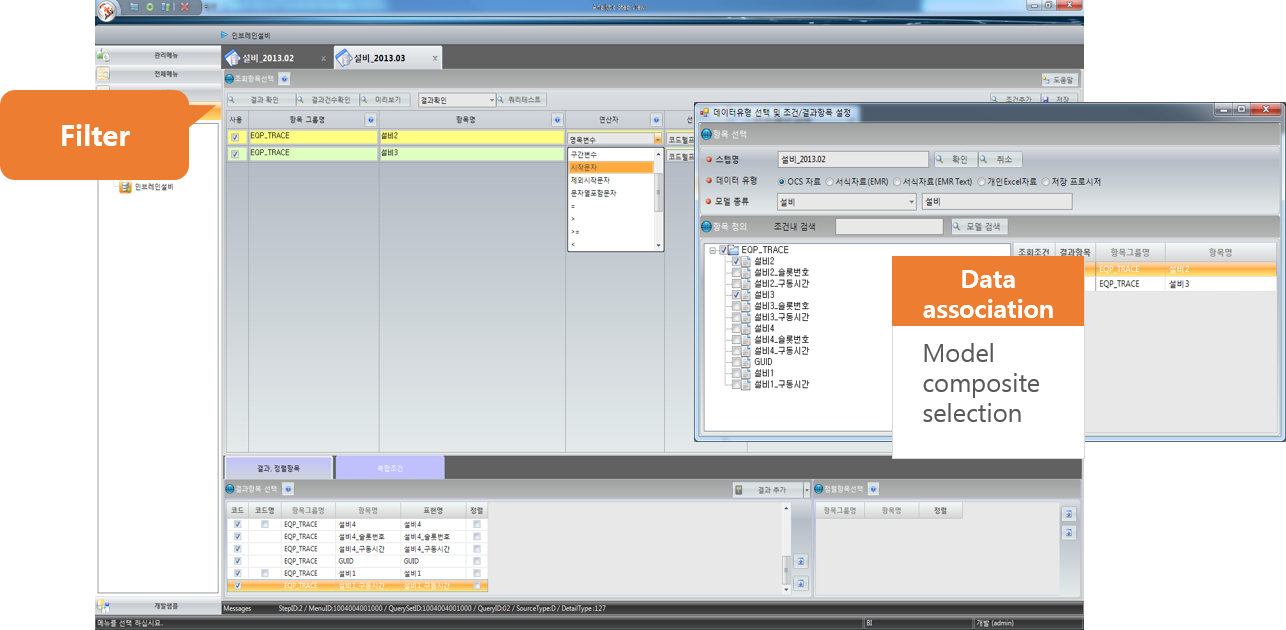 Result Pivot/ Chart Expression

Pivot for various analyzing

Chart for data visualization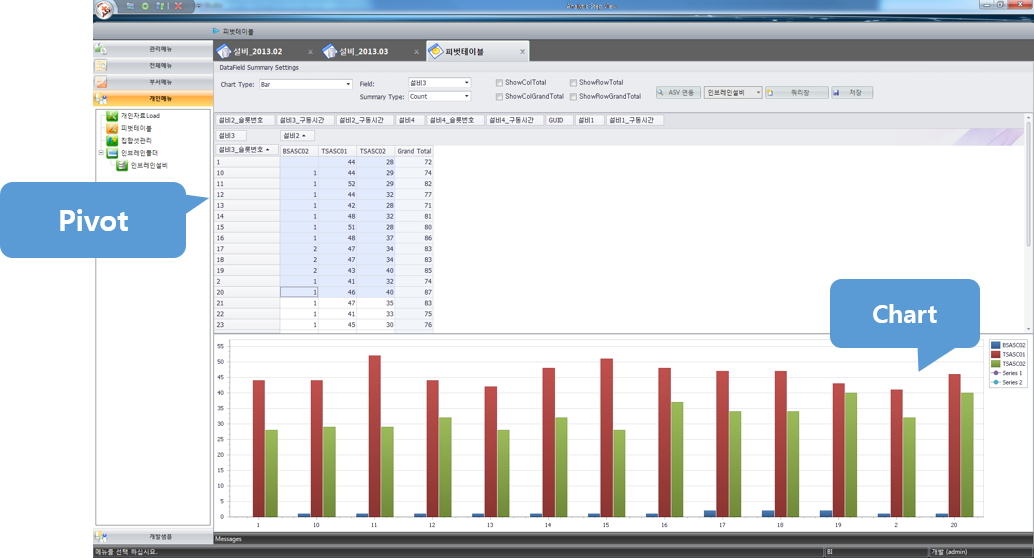 3. Functions for Administrator
---
Automatic Model Creation

Automatic model creation and data source meta management


√ MicroERD helps you access to the company's original data source and create automated model by reverse engineering. And it applies user terms to the created model, make these meta-data, and maximize the administrator's convenience.


√ Through the model, the meta-data will be automatically created so that the users can easily access and they can collect, process, and analyze the information by the wizard-type selecting steps.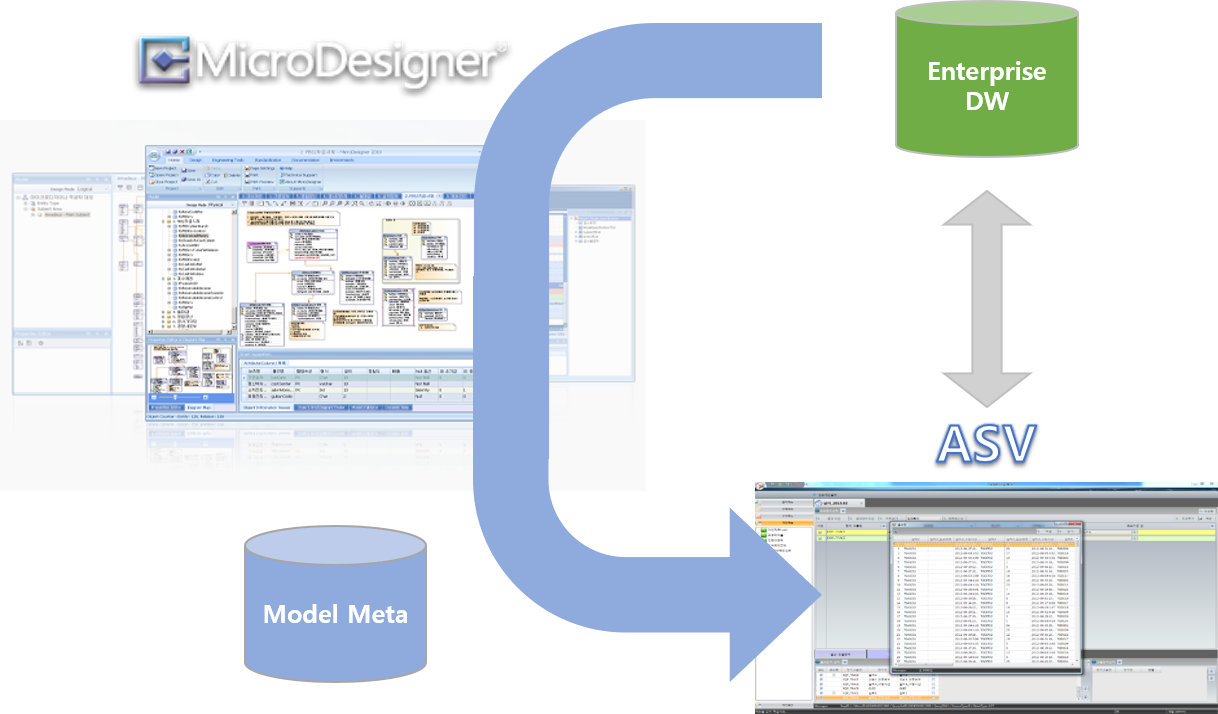 Code set management

Code set management for users

√ Code set management provides consistent information selection and efficient management.

Authority management for protecting information

√ It makes information security by users through managing authorities by groups and levels.

User statistics
√ User usage statistics make it easier to use models and reuse/utilization.